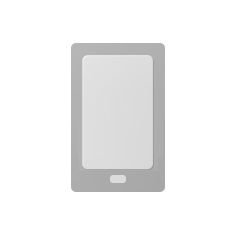 5″
480 x 854 pixels

5 MP
2 MP front
MediaTek
Quad-core, 1100 MHz

RAM: 1 GB

BATTERY: 2350 mAh


MEMORY: 16 GB

Posted: Apr 12, 2017

Market status: Not officially announced



Release date: unknown


Features:
Fingerprint
Lightweight
Thin
LTE
Rugged
NFC
Dual SIM
Description
The Moto C runs Android 7 Nougat, and sports 5-inch display with 854 x 480 pixels resolution. The device is powered by quad-core MediaTek processor, and features LTE connectivity. The Moto C will also offer 1 GB of RAM, 16 GB of expandable internal memory, and a 2350 mAh battery. As for cameras, the handset should have a 5 MP rear one, and a 2 MP front-facing one, once again with LED flashes.
Not official: This page is created based on leaked or rumored information.
Compare
Display
Physical size:
Resolution:

Pixel density:




Pixel density – The pixel density of a display represents the number of pixels over an area of one inch. It's measured in "pixels per inch", or ppi. The higher the number, the more detailed and good-looking the display is.

Features:

Light sensor, Proximity sensor
Camera
Camera:

Flash:
Hardware Features:
Software Features:

Camcorder:

Features:

Video calling, Video sharing

Front-facing camera:
Hardware
System chip:




System chip – Most modern handsets use an advanced chip that includes many of the device's hardware modules like the processor, Wi-Fi, Bluetooth and sometimes even the wireless radio. This field shows what particular system chip (or System-on-a-Chip) is used in the phone.

Processor:




Processor – The processor is the main computing component of a phone and is a major factor when it comes to the overall speed of the device. Some more powerful smartphones use dual-core and quad-core processors designed to deliver greater performance.

Quad-core, 1100 MHz, 64-bit

Graphics processor:

System memory:




System memory – System memory, or RAM memory is the type of memory that the device uses to temporarily store data from the OS or currently-running apps. The more RAM available to the device, the better the performance will be when multiple or heavier programs are running.

Built-in storage:
Storage expansion:
Multimedia
Mirroring:
Music player:

Filter by:

Album, Artist, Genre, Playlists

Features:

Album art cover, Background playback

Speakers:
Phone features
Sensors:
Notifications:
Other features:

Voice dialing, Voice commands, Voice recording
specifications continue after the ad
Connectivity
Bluetooth:
Wi-Fi:
USB:

Connector:
Features:

Mass storage device, USB charging

Positioning:




Positioning – This field shows the positioning systems supported by the device. There are three main types: GPS, A-GPS and GLONASS.

GPS – This is one of the most widespread global positioning technologies, developed and maintained by the U.S. government. It uses satellites in order to detect your location. Works best in clear weather.

A-GPS – A-GPS stands for Assisted GPS and is the industry standard for positioning and navigation. "Assisted" means that it can use local wireless networks, in addition to satellites, for quicker and more precise localization.

GLONASS – GLONASS is a global positioning system, developed by the Russian Federation. It's very similar to GPS, but isn't so popular in cell phones.

Navigation:

Turn-by-turn navigation, Voice navigation

Other:

Tethering, Computer sync, OTA sync
To see the full specifications with in-depth details click here.
Despite our efforts to provide full and correct Motorola Moto C specifications, there is always a possibility of making a mistake. If you see any wrong or incomplete data, please LET US KNOW.
If you are interested in using our specs commercially, check out our Phone specs database licensing page.
');
$('#most_popular .dim').show();
$.get('/phones/action/getwidget/widget/popularstories/period/'+param_period+'/page/'+p,
{},
function(res) {
$('#most_popular ul.mp-items').fadeOut('fast', function () {
$('#most_popular ul.mp-items').html(res);
$('#most_popular ul.mp-items').fadeIn('fast', function () {
$('#most_popular .dim').fadeOut();
});
});
},
'html'
);
}
});
function wmp_Change(pt){
param_period = pt;
$('#change_type').hide();
$('#choose_type').hide();
//$('#most_popular .header').prepend('
');
$('#most_popular .dim').show();
$.get(
'/phones/action/getwidget/widget/popularstories/period/'+pt,
{},
function(res) {
$('#change_type').show();
$('#most_popular ul.mp-items').fadeOut('fast', function () {
$('#most_popular ul.mp-items').html(res);
$('#most_popular ul.mp-items').fadeIn('fast', function () {
$('#most_popular .dim').fadeOut();
});
});
},
'html'
);
//google track
onclick="ga('send', 'event', 'Widgets', 'Click', 'Popular Stories change');" }
function toggle(layer_ref) {
var hza = document.getElementById(layer_ref);
if (hza && hza.style){
if (!hza.set){ hza.set=true; Ary.push(hza); }
hza.style.display = (hza.style.display == ")? 'none':";
}
}